Evolution and Innovation We are endorsed for 65 years as manufacturers of AIR GUNS and airbrush equipment Observation and Market Analysis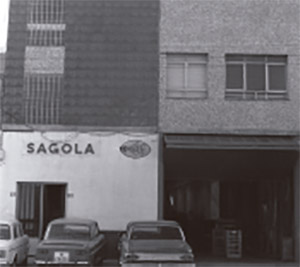 SAGOLA is a specialist in the design and manufacture of painting systems Enhancing our human resources remains the main objective of SAGOLA The high technical level of our productive means, guarantee the high quality of our products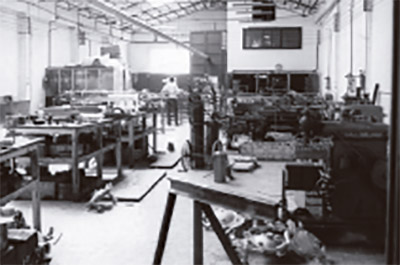 Since our beginnings, SAGOLA has always maintained the highest quality standards in its products and production processes, facilitating the most demanding coating processes.
SAGOLA began 65 years ago as a small subcontracting workshop with three workers. A strong desire to develop our own product and brand led SAGOLA to begin the manufacture of spray painting equipment.
Achieve the best technical conditions in order to offer the highest quality in the finished product, and at the same time present innovation in our most demanding markets, such as the bodyshop and industrial sectors,...
All of this has made SAGOLA what it is today, a company and a brand recognised not only in the domestic market, but in more than 80 countries worldwide.
Experience
After 65 years making and developing new products, we are convinced of the need to establish a close relation with our clients on a day-to-day basis.
We know that the best product is based on the proper development of what is demanded by the market at each moment in time. For that reason we constantly reinforce our training and sales and marketing personnel, which is in permanent contact with the market and its needs all over the world.
The quality of our products is acknowledged in more than eighty countries. SAGOLA has a vast experience and owns know-how in the manufacture of professional coating systems.
Human Resources
After many years of work SAGOLA can call upon an extensive team of experts who believe in quality and innovation. These two factors are and will continue to be the pillars on which our brand is built.
SAGOLA is a worldwide benchmark brand thanks to the highly qualified professionals in our team. Notwithstanding, this team continues to work towards the objective of consolidating the SAGOLA brand as the industry yardstick.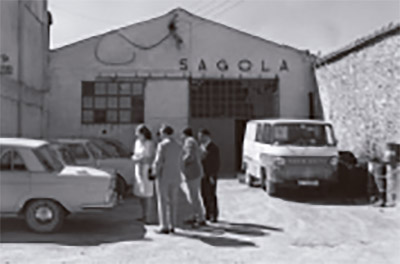 Means of production
The fusion of manufacturing, production means and manufacturing processes technologies with a highly qualified workforce has characterized SAGOLA from the very beginning.